The floating water sports centre in the Keilaniemi
The floating water sports centre in the Keilaniemi area in Espoo, Finland, consists of a giant water park, two cable wakeboarding tracks, an exceptional setting for kayaking and SUP boarding as well as a wood-heated sauna built into a shipping container.
In May 2021, a wood-burning Löyly-IKI stove was installed into the container sauna at Laguuni. It is guaranteed to keep the water sports enthusiasts warm, and pleasure-seekers relaxed. One of the walls in the sauna is made up of a giant window and the sea view that opens from the benches is astounding. While enjoying the steam, the sauna-goers can look at people manoeuvring their wakeboards on the cable tracks. The container sauna can also be booked for private use.
The Löyly-IKI wood-burning stove is powerful enough for larger sauna rooms, from 20 to 40 cubic meters in size. It is one of the most popular stoves for public saunas. In public use, sauna stoves must endure near-constant use, which is why Löyly-IKI is built with special reinforcements at the factory. It is also possible to personalize the hatch at the front of the wood stove with, for example, the company logo.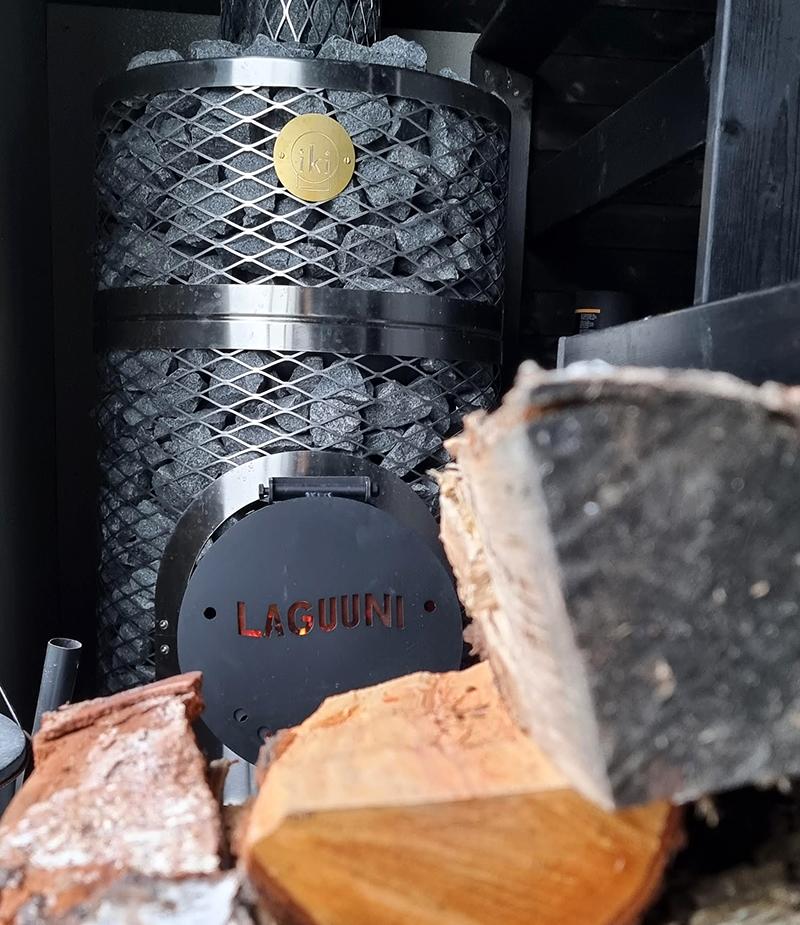 "Our previous wood-burning stove only lasted one summer. One would expect a 'legend' to withstand the test of time, but mainly it just caused us trouble. So, this time we decided to invest in a proper sauna stove to provide our customers with a truly excellent sauna-bathing experience. As a bonus, IKI put the Laguuni logo into the stove's hatch, making it truly unique," explains Pekka Rintala from Laguuni.
"We've had a lot of positive feedback from our customers, commenting specifically the smoothness of the sauna steam!"