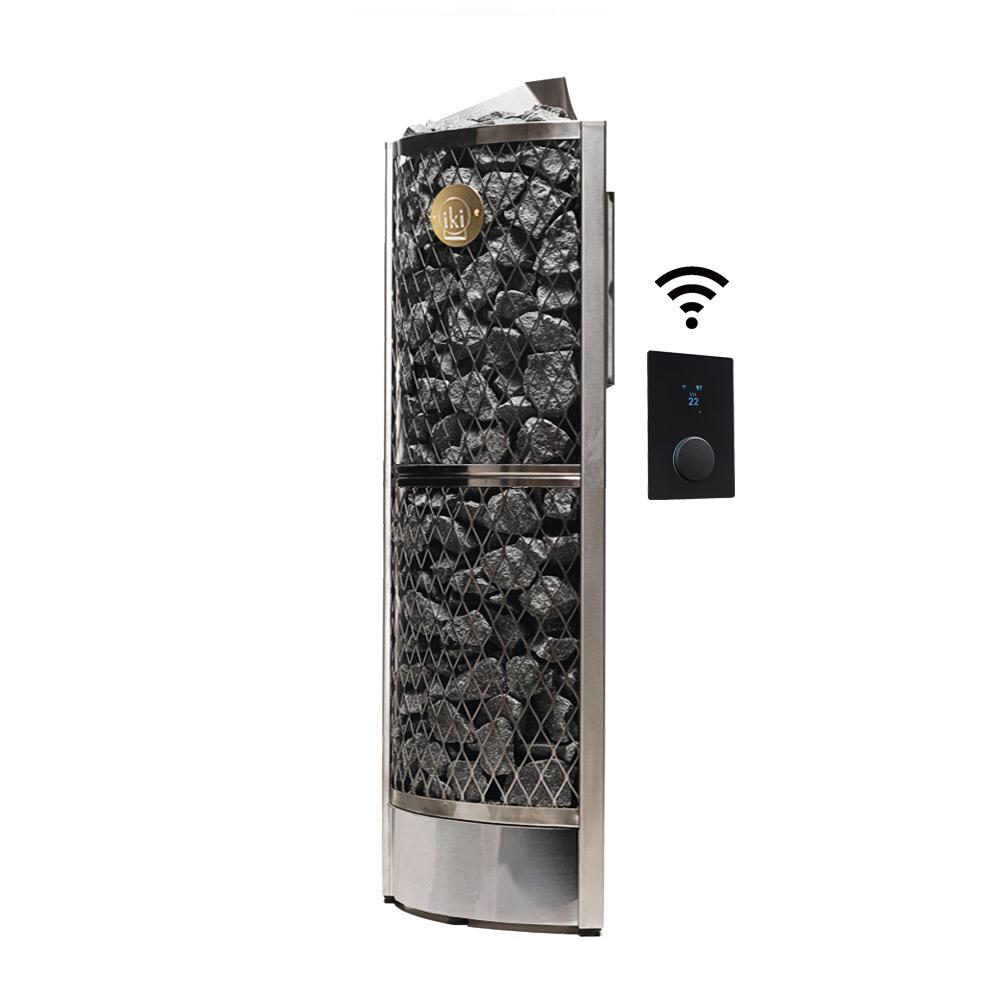 Corner IKI 9 kW with UKU Wifi control unit
The Corner IKI electric heater 9 kW is designed to be placed in corner and it´s a real space-saver in a sauna.
The heater is installed in a corner and can be easily integrated to any seating arrangement due to short safety distances. The front of the heater follows the traditional IKI product line with the stainless steel mesh front. The back of the heater is made of solid stainless steel plate and therefore the 308 lb of stones stay hot for a long period. The large amount of stones enables moist and comfortable sauna experience even also to the lower benches. Corner IKI combines traditional materials stainless steel and stone in a cultivating modern way.
UKU Glass Black Wi-Fi control unit
A stylish black glass display on the control panel and a remote-control functionality used via a mobile application make for a winning combination.
UKU Glass Black Wi-Fi remote sauna control unit makes sauna heating very easy and comfortable. With UKU GB you can heat your sauna on the spot or do it from your phone through mobile app. In order to use the mobile app solution, UKU GB needs to be connected to a Wi-Fi network.
Our elegant electric sauna heaters are built in Finland, hand-made from stainless steel and other high-quality materials. IKI heaters are being tested throughout the entire manufacturing process in Finland and they all conform to US UL875 standard.