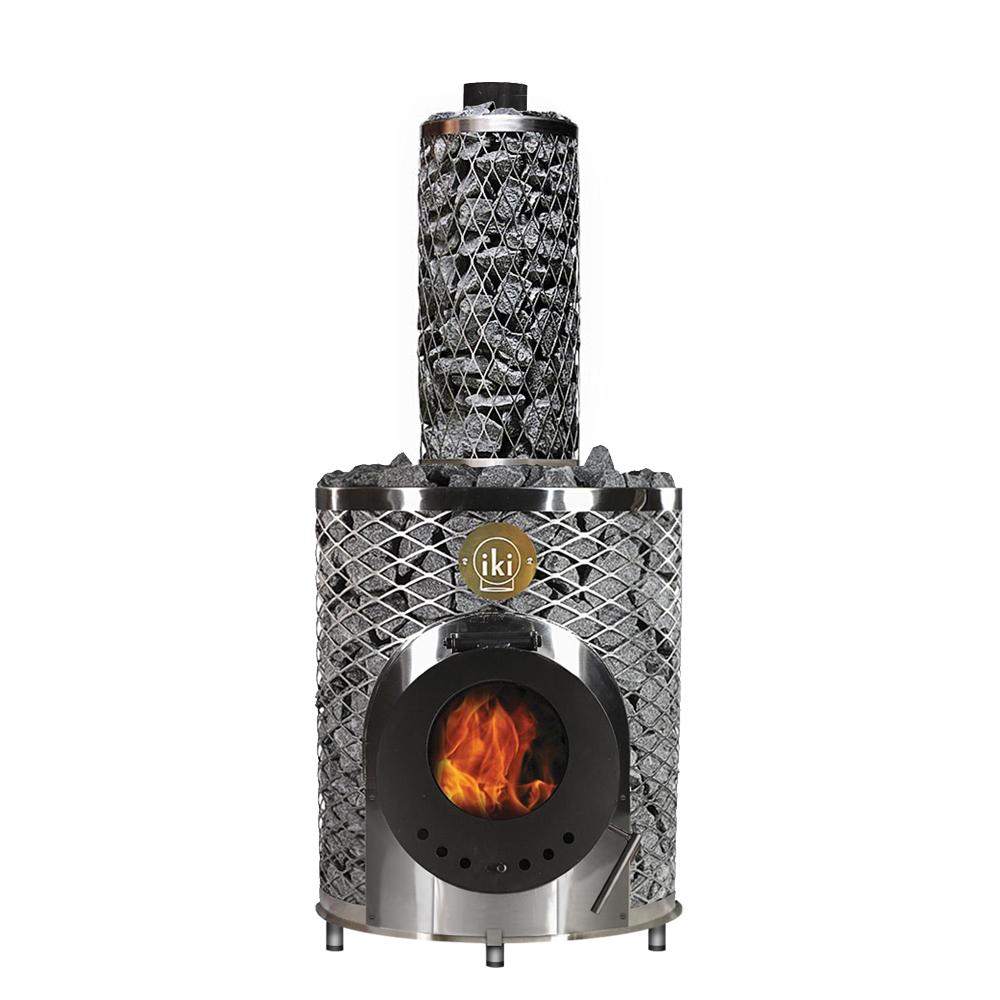 Mini-IKI is an ideal wood-burning sauna heater for average to small (176-423 ft³) sized saunas. A popular choice among our US customers. Despite its smallish size, the heater is able to carry and heat up an impressive 352 lb of stones which guarantees impressive heat even for the lower benches of the sauna room.
The fire pipe of the sauna heater is connected to the furnace, and both are encircled by stones encased in a stainless-steel mesh. Pouring water on the pipe of the heater gives a warm, relaxing, luxurious steam bath. However, pouring water on the lower part of the heater gives off much hotter, high-impact steam and heat.
Mini-IKI Plus is a powerful source of heat for smaller sauna rooms. It leaves no one cold, even on the lower benches, thanks to the vast amount of stones the heater is able to heat up. The air flow can be easily controlled by a switch on the door.
Our elegant and durable sauna stoves are built in Finland, hand-made from stainless steel and other high-quality materials that meet the most demanding standards of our US customers.