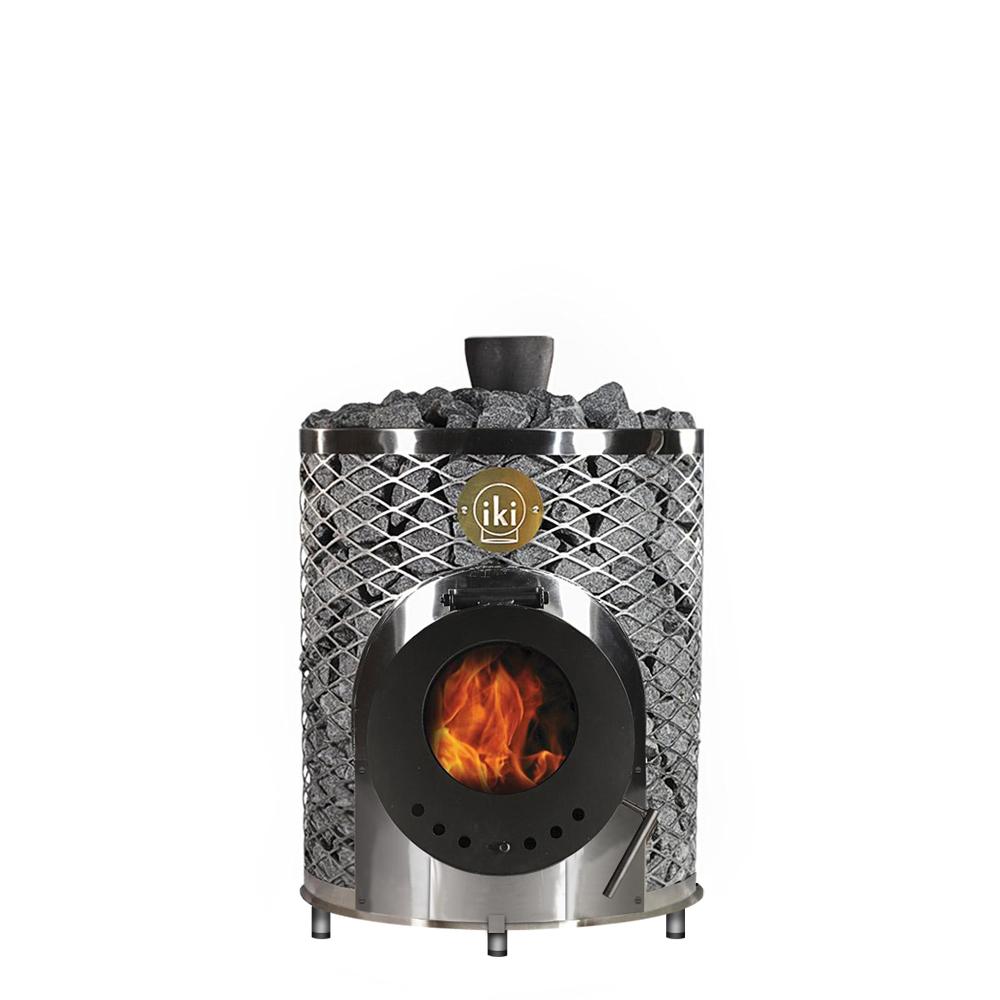 Mini-IKI is the smallest wood-burning stove model. It's perfect for 176-423 ft³ saunas. Despite its small size it can carry whopping 264 lb of stones.
The furnace of the stove continues with a rotation pipe which guarantees a fast heating time for the stones. Mini wood burning stove is an extremely powerful heater for small saunas. It won't leave anyone cold even on the lover benches due to its great amount of stones! The draft can be regulated from the knob in the glass hatch.
Our elegant sauna stoves are built in Finland, hand-made from stainless steel and other high-quality materials that meet the most demanding standards.