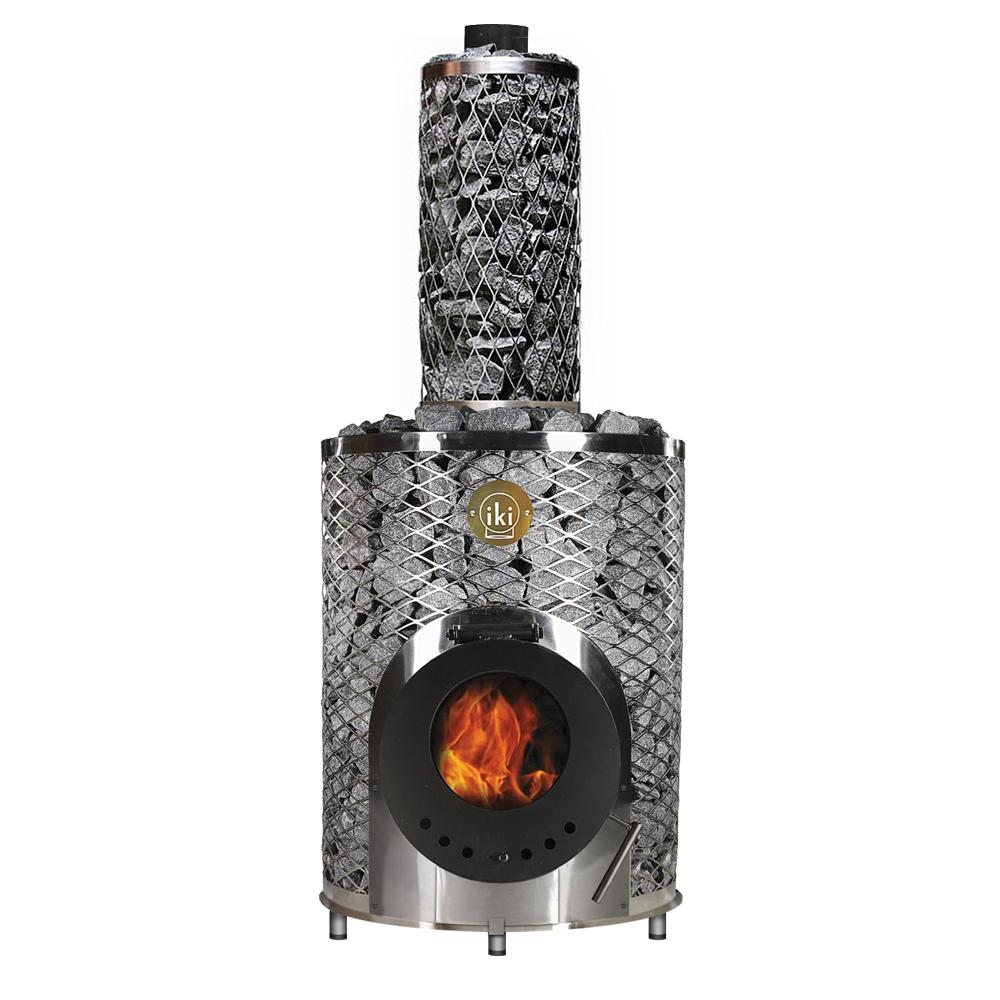 Original IKI Plus sauna stove is a modified version of the classic Original stove.
This stove is an ideal choice for an average, 1353-882 ft³ sized, sauna room. Original Plus is an all-around reliable stove even for the most demanding sauna-goers.
The stove heats up quickly, in approximately 1 hour, thanks to the 1 m2 contact area between the furnace and the stones. The Original IKI Plus is a unique and timeless design, an all-time best selling wood burning stove by IKI.