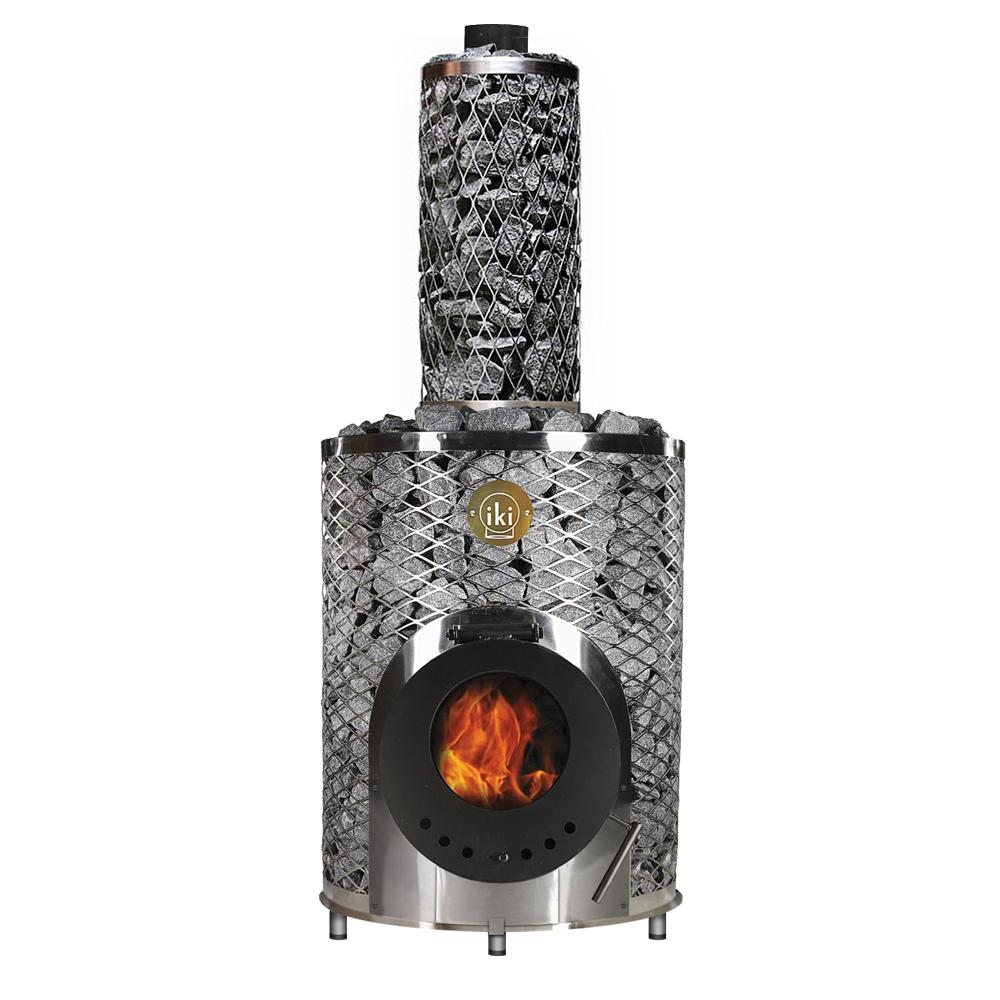 Original IKI Plus wood-burning sauna heater is a modified version of the classic IKI Original heater.
This wood-burning heater is an ideal choice for an average, 1353-882 ft³ sized, sauna room. IKI Original Plus is an all-around reliable sauna heater even for the most demanding sauna-goers.
The durable heater heats up quickly, in approximately 1 hour, thanks to the large contact area between the furnace and the stones. The IKI Original Plus is a unique and timeless design, an all-time best selling wood burning heater by IKI.
Each IKI sauna heater is made by hand in Finland from stainless steel and other high-quality materials that meet the most demanding standards of our customers. IKI products are known for their design and durability, and for creating the most memorable sauna experience for their users.