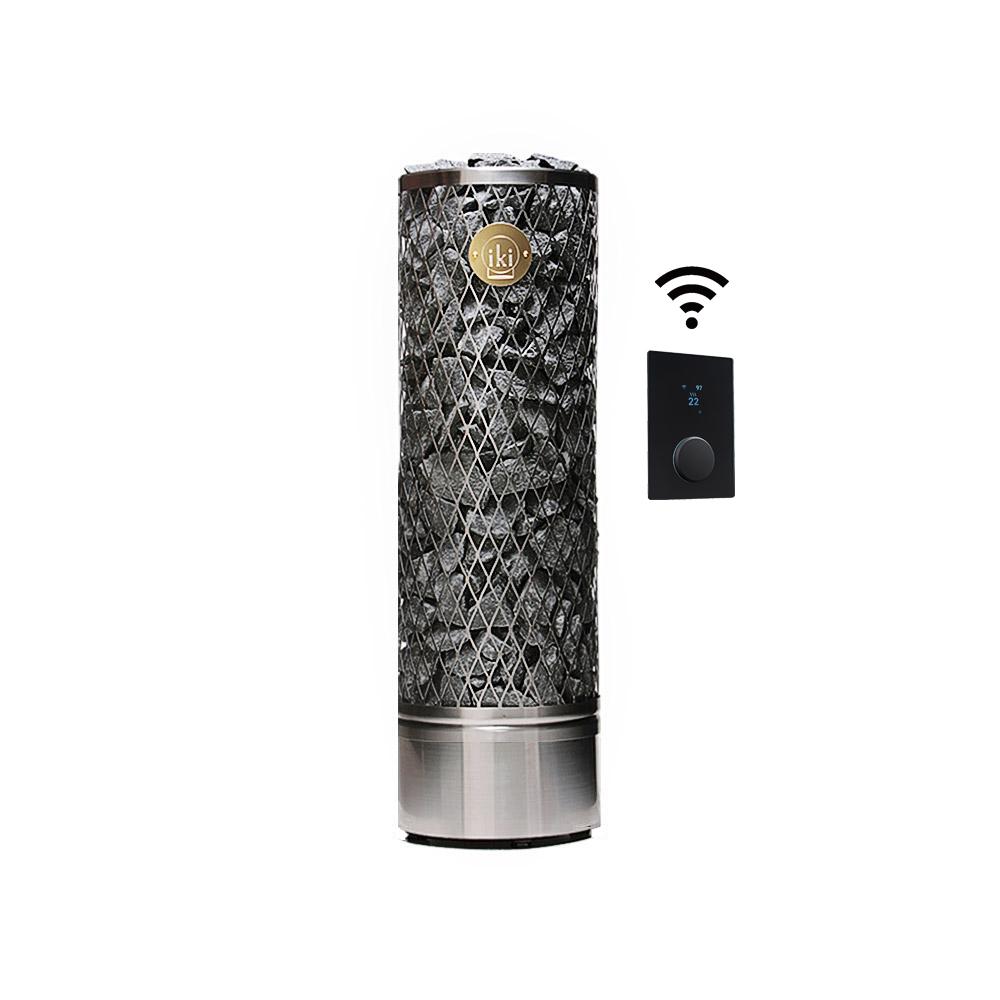 Pillar IKI 6,6 kW with UKU Wifi control unit
The original Pillar heater 6,6 kW is the "tiny giant" of the IKI electric sauna heater family. This stylish stone pillar is our bestseller.
Pillar IKI electric heater 6,6 kW is perfect for 176-317 ft³ saunas. The diameter of the electric sauna heater is only 13.4 inches and the small safety distances make it possible to fit this heater into very small spaces. The heater carries a great 264 lb mass of stones, which are heated thoroughly by the six U shaped resistors.
UKU Glass Black Wifi contol unit

A stylish black glass display on the control panel and a remote-control functionality used via a mobile application make for a winning combination.
UKU Glass Black Wi-Fi remote sauna control unit makes sauna heating very easy and comfortable. With UKU GB you can heat your sauna on the spot or do it from your phone through mobile app. In order to use the mobile app solution, UKU GB needs to be connected to a Wi-Fi network.
Our elegant electric sauna heaters are built in Finland, hand-made from stainless steel and other high-quality materials. IKI heaters are being tested throughout the entire manufacturing process in Finland and they all conform to US UL875 standard.